Is HeraMED Limited having a large addressable potential market?
Team Veye | 26 Mar 2020

ASX - HMD
HeraMED Limited (ASX: HMD)
Company Update
COVID-19 to accelerate global opportunities for HMD's telehealth solution
HeraMED Limited (ASX: HMD) ("HeraMED" or the "Company"), a medical technology company leading the digital transformation of maternity care with its proprietary in-home maternity care platform, on 24 March 2020 advised that it has received a significant uplift in interest and demand for its proprietary in-home pregnancy monitoring products HeraBEAT and HeraCARE.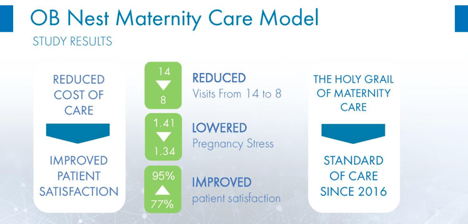 (Graphic Source – Company Reports)
The recent outbreak of COVID-19, while being one of the most challenging medical events in recent history and a rolling global tragedy, has also presented HMD with a range of unique opportunities to expedite roll-out of its proprietary in-home maternity care products HeraBEAT and HeraCARE
Significant surge in demand for tele-health solutions globally following Governments urging self-isolation and hospitals working under extreme pressure, fast-tracking commercialisation
HeraCARE enables remote, in-home mother and foetal wellbeing monitoring and informed remote doctor consultation, ensuring expectant mothers adhere to isolation advice and minimise the risk of contracting COVID19 while visiting hospitals and clinics
HMD has received a significant number of enquiries from healthcare providers globally regarding the rapid deployment and use of its HeraBEAT and HeraCARE platform
The Company is focused on offering targeted assistance to the most promising leads of healthcare providers within the US, UK, Germany and Australia.

(Chart source: TradingView)
The most advanced, comprehensive and medically validated telehealth solution for the maternity market
HMD's platform, HeraCARE has been developed in collaboration with world leading healthcare providers and leverages artificial intelligence (AI) and its proprietary foetal and maternal heart rate monitor HeraBEAT, to offer medical data collection and prenatal assessment. In doing so, HeraCARE can accurately monitor the pregnancy, predict potential scenarios and decrease the number of pre and post-natal complications.
The utilisation of HMD's technology enables real-time data collection that can be shared and inform remote consults with doctors, providing an efficient and effective solution for the management of vulnerable pregnant women and supporting Government advice on social isolation. (Data Source – Company Reports)
Veye's Take
The recent COVID-19 outbreak has presented unprecedented challenges for Governments and medical bodies and hospitals and healthcare facilities are working at capacity and under extreme pressure. This coupled with Governments urging isolation and social distancing offers HMD a unique and significant opportunity to further roll out its telehealth solution. The surge in demand for tele-health solutions has been overwhelming and global healthcare systems are struggling to effectively treat patients at a distance and whilst they are working at capacity. HeraMED's in-home pregnancy management platform can make a significant difference while providing meaningful, genuine medical value. Its services are offered through health care providers, insurers and employers to their pregnant audience to achieve the triple aim of cost reduction, increased satisfaction and better outcomes. Global Digital Health Market is expected to reach USD 423.11 billion by 2024. The stock has started trading at just above its strong resistance. The company seems to have a very good market and can do very well over a period of time. Veye maintains a "Hold" on "HeraMED Limited" at the current price of $0.135
Disclaimer
Veye Pty Ltd (ABN 58 623 120 865) authorised representative (AR No. 001261006) of Global Merces Funds Management Ltd holds Australian Financial Services License (AFSL No. 460883). Veye is authorised to share only generic financial views through its website, reports and newsletters without keeping into consideration your personal financial needs or investment objectives. Although Veye takes utmost care about the accuracy of the content and ensure that the information is gathered and processed through reliable resources but it is recommended for you to seek professional advice from your financial advisor or stockbroker before acting on any of our content or taking a final decision on your investments. Veye Pty Ltd advises it's users to pursue investing as a long-term goal. Stocks are subject to real time changes therefore all the information we share represents our views at the date of publishing and we request our readers not to interpret our reports as direct recommendations. Future Performance of any Security/Financial Product cannot be assured basis its past performance. The securities and financial products we study and share information on, in Veye Reports, may have a product disclosure statement or other offer document associated with them. You should obtain a copy of these before making any decision about acquiring the security or product. You can refer to our Terms & Conditions and Financial Services Guide as per your convenience. Veye Pty Ltd confirms that the employees and/or associates of Veye Pty Ltd do not hold positions in any of the financial products covered on the website on the date of publishing this report (mentioned on the website).