Timing the market or time in the market?
Team Veye | 20 Dec 2021
Unused talent diminishes. Unused potential decays. Unused opportunity dies and unused money devalues What is not used is abused. Use it or you will lose it.
Unused opportunity and unused money part are most relevant and religiously followed by stock market participants, but with a different interpretation.
To understand the difference between time and timing, one needs to look at the difference between speculation and investing. Speculation is trying to take a bet on the future direction of the market and positioning your trades accordingly. On the other hand, investing is all about focusing on the quality of the asset and holding on to it for the longer term.
Impatient investors either try to time the markets or park their money without realising the value they bring in. They can have a look at this and start investing.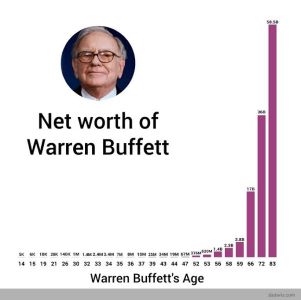 (Graphic source: MarketWatch)
To best understand timing the market, an anecdote from an experienced trader
finds relevance.
"I attended a Party, recently, with a gathering of about 300 people and sat in the front row. A Lady started distributing snacks from the back row and unfortunately, it didn't get to us sitting in the *front row. Another Lady started handing out Drinks, from the front row.
But, by then, I had already moved to the Back row. And, so, the drink didn't get to me. I was irritated and stood up to leave. But, then, I saw three ladies each with A Big Bowl of vegetable Manchurian dry. This time, I tried to be Wise by sitting in the middle row.
One of the Ladies started the sharing from the Front, and the second Lady started distributing from the back. When they got to the middle row where I was seated, it got over again! Feeling frustrated, I bent my head, putting my Face in My Hands.
But, then, the third Lady tapped me & held out her Bowl I stretched out my hand and guess what was in the Bowl? Toothpicks
So don't try to Position yourself & time the markets. If you are disciplined & patient, then, good returns will come to you automatically sooner/later
Otherwise, you will wrongfully position yourself for Toothpicks Only!!!!"
The reality is, it's time in the market and not timing the market. Investors with a big picture mindset invariably reap the maximum fruits.
Disclaimer
Veye Pty Ltd(ABN 58 623 120 865), holds (AFSL No. 523157 ). All information provided by Veye Pty Ltd through its website, reports, and newsletters is general financial product advice only and should not be considered a personal recommendation to buy or sell any asset or security. Before acting on the advice, you should consider whether it's appropriate to you, in light of your objectives, financial situation, or needs. You should look at the Product Disclosure Statement or other offer document associated with the security or product before making a decision on acquiring the security or product. You can refer to our Terms & Conditions and Financial Services Guide for more information. Any recommendation contained herein may not be suitable for all investors as it does not take into account your personal financial needs or investment objectives. Although Veye takes the utmost care to ensure accuracy of the content and that the information is gathered and processed from reliable resources, we strongly recommend that you seek professional advice from your financial advisor or stockbroker before making any investment decision based on any of our recommendations. All the information we share represents our views on the date of publishing as stocks are subject to real time changes and therefore may change without notice. Please remember that investments can go up and down and past performance is not necessarily indicative of future returns. We request our readers not to interpret our reports as direct recommendations. To the extent permitted by law, Veye Pty Ltd excludes all liability for any loss or damage arising from the use of this website and any information published (including any indirect or consequential loss, any data loss, or data corruption) (as mentioned on the website www.veye.com.au), and confirms that the employees and/or associates of Veye Pty Ltd do not hold positions in any of the financial products covered on the website on the date of publishing reports. Veye Pty Ltd hereby limits its liability, to the extent permitted by law to the resupply of services.